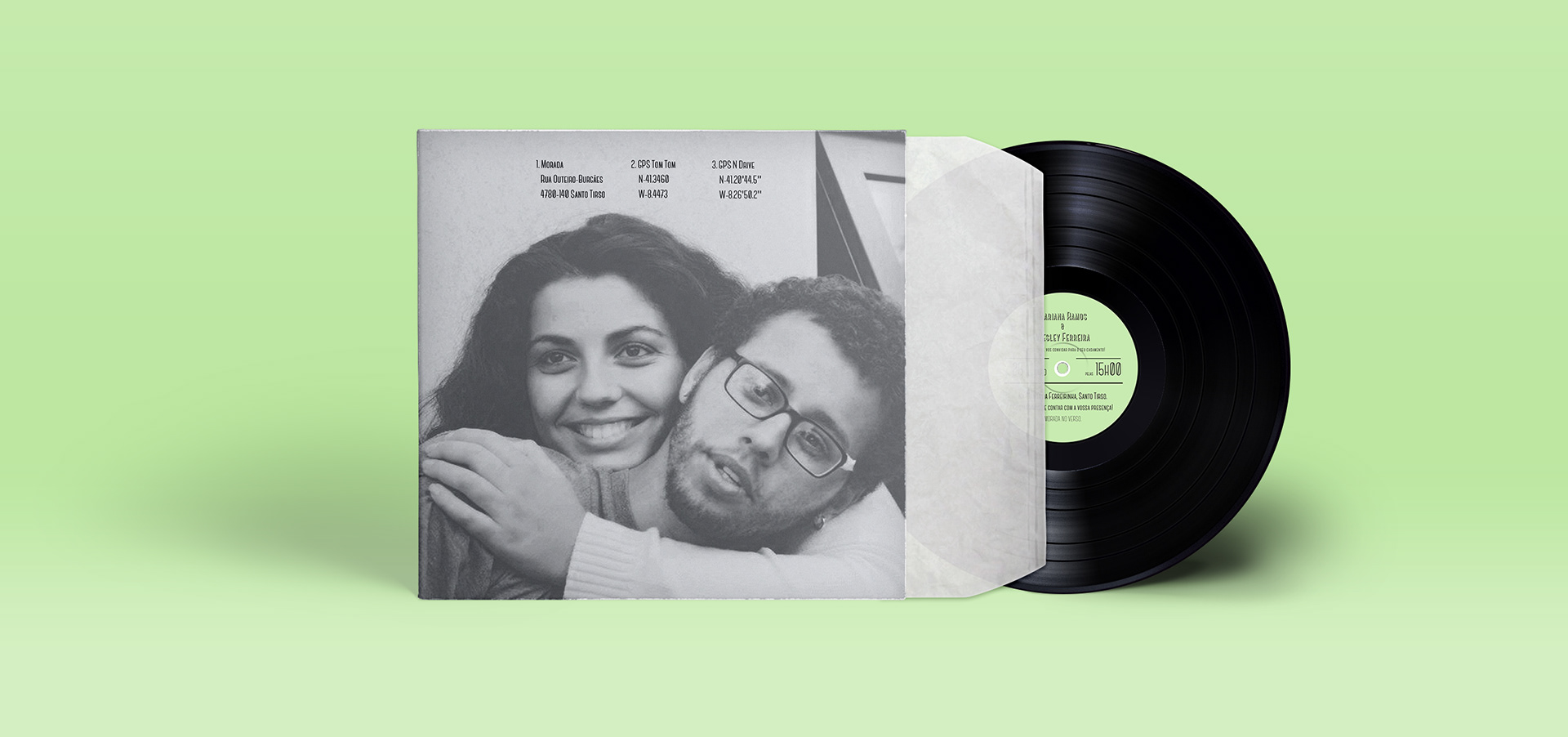 I've done this work as wedding gift for my dear friends Wesley and Mariana. Their wedding theme was music as he used to be a roadie and they are both very passionate about it. 

The vinyl was the invitation they've sent out to all of their friends and I've also designed a template for the table boards and maps.

Can't take credit for neither the final arts or the photographs, as that was up to them and other people involved in organizing the wedding.

It was a great and fun piece to work on, I've worked closely with both of them to make sure that was exactly what they wanted for their special day.